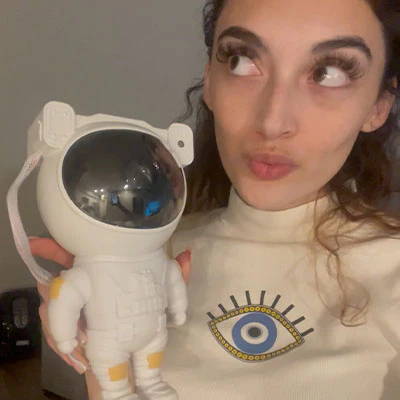 "SLEEPING UNDER THE STARS!"
SpacePal has truly transformed my bedroom into a peaceful haven. I love falling asleep under the stars every night. It's such a unique and calming experience. - Emily Thompson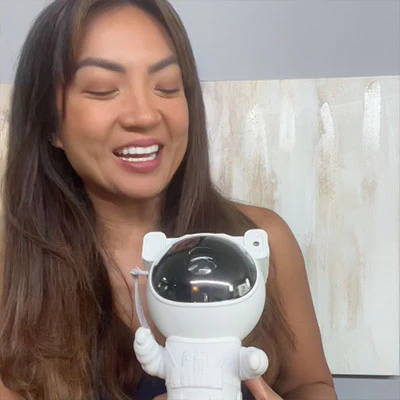 "MY KIDS ARE OVER THE MOON!"
We got SpacePal for our children's playroom, and they adore it. They love pretending they're astronauts exploring new galaxies, and their creativity has soared! - Olivia Brown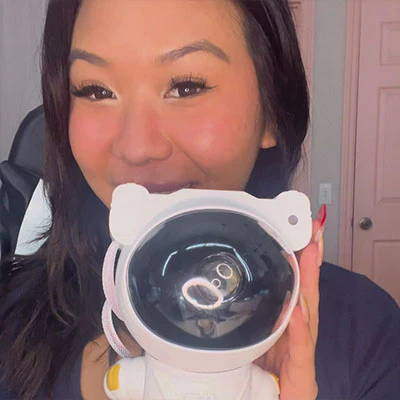 "UNFORGETTABLE SLEEPOVERS FOR MY TEENS"
My teenage daughter has been hosting sleepovers with her friends, and SpacePal has been a huge hit. They love spending the night under the stars, chatting and making memories. - Mia Patel

"A WONDERFUL GIFT FOR ANY AGE"
I gifted SpacePal to my parents, and they're absolutely thrilled. They enjoy watching the stars while sipping their evening tea, and it's become a cherished part of their daily routine. - Isabella Johnson

"AMAZING FOR RELAXATION AND MEDITATION"
I've been using SpacePal during my meditation sessions, and it's been incredible. The celestial atmosphere helps me relax and find my inner peace much more easily. - Ava Taylor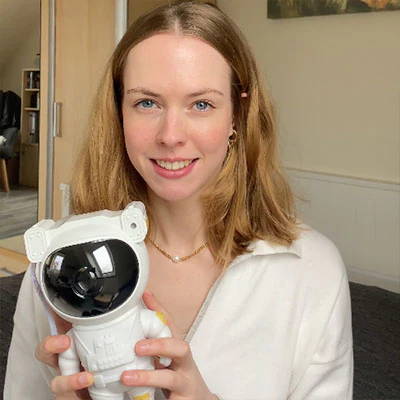 "ELEVATED MY YOGA SESSIONS"
SpacePal has enhanced my yoga practice by providing a serene, celestial environment. It's helped me connect more deeply with myself and the universe during each session. - Sofia Williams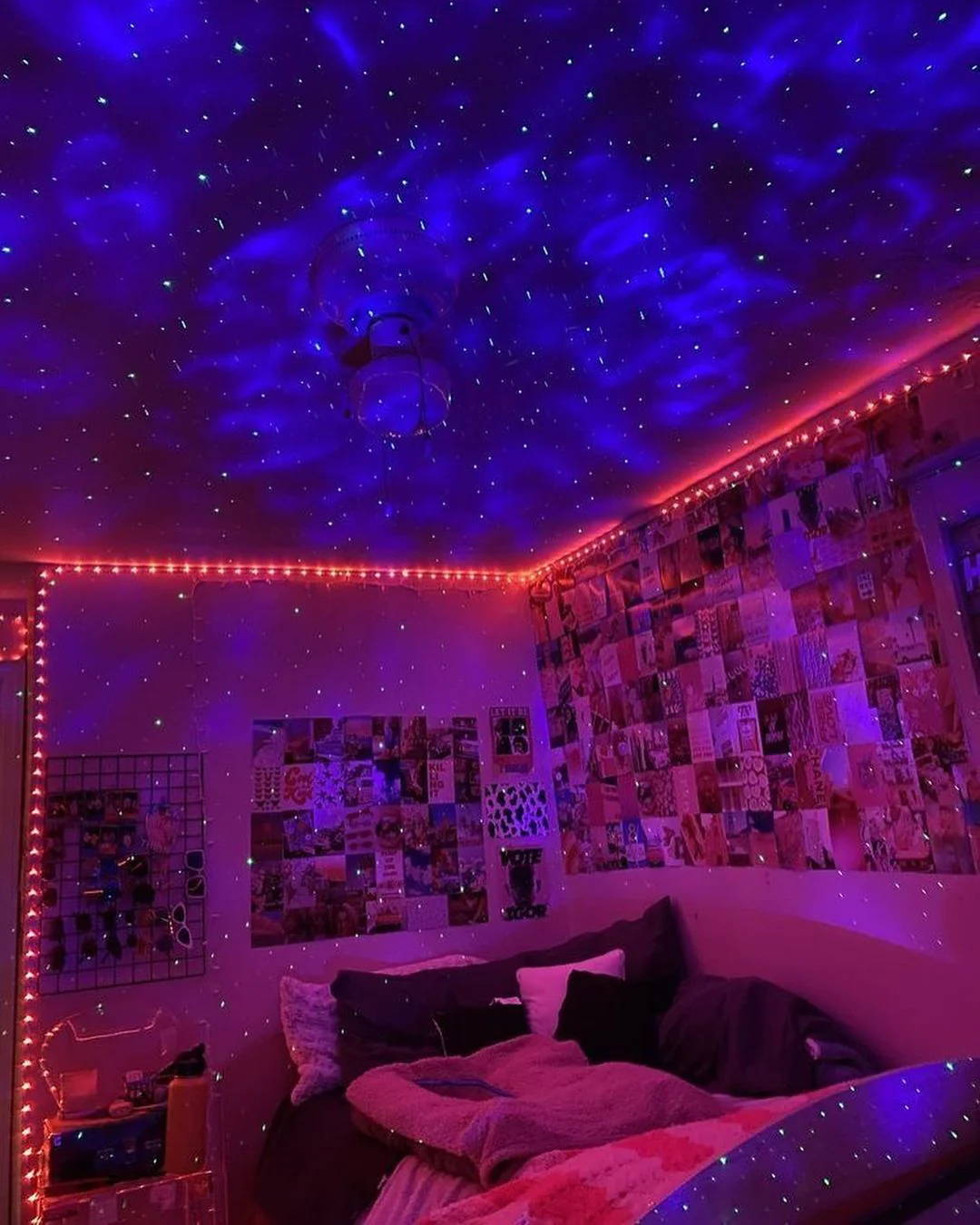 Frequently Asked Questions
Q: How do I turn on my SpacePal?
Plug the included power cable into a wall adapter or USB port on your computer.
Q: Does the remote come with batteries?
We'd love to ship batteries for you, but shipping restrictions on lithium batteries make this complicated. You'll need to get 2 AAA batteries.
Q: Does it shine all over the room or only the ceiling?
The Spacebuddy covers a wide area as long as it's placed far away from your ceiling. Turn your bedroom into outer space.
Our Fulfillment Warehouse

100,000+ Orders Successfully Shipped and Still Counting